Mac Store UK Trade Sales can supply the full range of new, used and refurbished Apple Products

We have a team of dedicated account managers with years of combined industry experience ready to help with all your requirements, get in touch today to see how Mac Store UK can become a valued supplier to your organisation!
Why choose Mac Store UK?
Mac Store UK are one of the leading suppliers of New, Used and Refurbished Apple Mac Products. Our vast experience enables our team to source the best products at the best prices without impacting the level of quality and customer support we offer to our clients.
With our state of the art Headquarters in the North west of the UK, we also have locations in central London and the Netherlands, enabling us to provide the maximum amount of coverage and support no matter where your business is across the UK and throughout the rest of the world.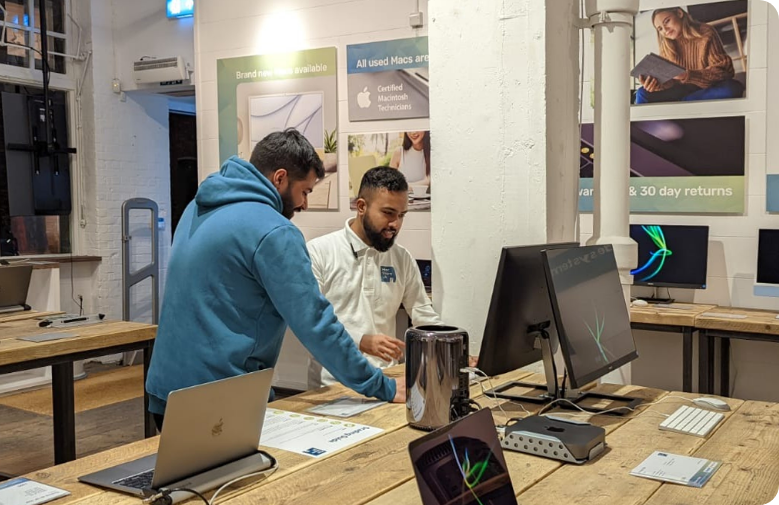 We can build bespoke, made to order Macs for the Music, TV and film industries.
Providing the best quality Used and refurbished devices for resellers across the UK and Europe. We also support some of the biggest names in the film, music and TV production industries with bespoke, made to order Mac products.